PETER DOYLE

1949 - 2001
Peter John Doyle was born in Abbotsford, Melbourne on July 28th, 1949 (on his father's birthday), the second child to Jean and Jack Doyle. Peter, idolised by his parents and his older sister, Kerryl, had a happy childhood and displayed a musical talent from a very early age. At three years old he would sit on a swing in the garden and sing his favourite song: Davy Crockett at the top of his voice.
In 1955, Peter's family moved to Thomastown, where Peter attended Thomastown State School and later, Merrilands High School where he became form captain.
A lover of outdoor activities, Peter enjoyed riding his Pinto horse, Scouty, around the paddocks with Kerryl and her horse, Sandy. He was a keen cricketer, swimmer and surfer and nothing gave him more pleasure than catching the waves. At 16, he became the high-jump champion at Merrilands High.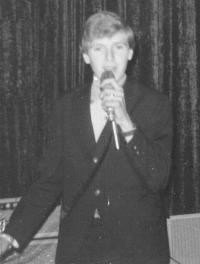 At eight years of age, Peter decided that he wanted to learn how to play the banjo, atttending the Victorian Banjo Club and later went on to learn the guitar. At ten years old, spurred on by his mother Jean, Peter entered the Swallow's Juniors Talent Quest. He won his heat and evenutally, the series. Given the choice of prize money or the opportunity to become a regular member of the Juniors, Peter chose to join the show, (later known as Brian and the the Juniors), on Channel 7 starting a career in 1959 which was destined to span 5 decades.
Peter thoroughly enjoyed his time as a member of Swallows Juniors, working with them for about 5 years whilst also making guest appearances on other telelvision shows and live appearances at hotels and clubs.
By the time he was sixteen, Peter had obtained a recording contract with Ivan Dayman's Sunshine Records, he had secured four top 40 singles and an album called, simply Peter's First Album, he performed regularly at Melbourne's Festival Hall and toured around Australia with other nationally acclaimed stars such as Colin Cook, Marcie Jones, Normie Rowe and the Playboys and Tony Worsley. He made regular appearances on TV, including the Go Show, Graham Kennedy's In Melbourne Tonight and Sunny Side Up. Popular, shy and retiring, Peter never pushed himself but his voice and musical abilities were so great that he could not fail to be a star.
In 1967 Peter teamed up with Grandma's Tonic, singing the lead on two of their singles and the group provided the backing for two more solo singles for Peter.
1968 brought an invitation to join the Virgil Brothers, a trio based on the British band the Walker Brothers. All blond, handsome and talented, the Virgil Brothers recorded three singles under Parlophone Records, the first of which, Temptation 'Bout to Get Me won a major network award for the best record of the year and the prize included a trip to the UK on the Fairstar in March, 1969 and a recording contract. However in spite of appearing on ITV's Frankie Howerd Show in 1969, the Virgil Brothers did not achieve the success they had enjoyed in Australia and later that year Peter decided to go solo and the band split up.
At the beginning of 1970 Peter had a call from David Joseph, with whom he had worked on television in Australia. David was now in the management business and initially believing he was being offered a place with the reformed Manfred Man band, Peter was actually invited to join the second line-up of the New Seekers, a five-piece group consisting of two girls and three guys with a wholesome, clean-cut image. The New Seekers had originally formed the previous year, but disenchanted by a change in direction, three members had decided to leave and the group were in need of replacements ready to finish off recording an album and start a summer season at Great Yarmouth. Peter joined the line-up and was reunited with David Mackay who had been musical director for the Virgil Brothers and did the same for the New Seekers for most of Peter's time with the group.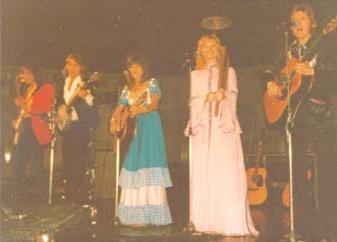 The first single released by this line-up, a cover version of Melanie Safka'sLook What They've Done to My Song, Ma achieved great success in the USA but only reached number 39 in the British charts. Their following single, Never Ending Song of Love fared much better, reaching No. 2 in June 1971. However it was a Coca-Cola advert that gave the New Seekers their first number 1 single and a world-wide hit. I'd Like to Teach the World to Sing reached number 1 and gave the New Seekers international fame. Later that month the New Seekers were asked to represent the UK in the Eurovision Song Contest. The Chosen Song Beg Steal or Borrow (on which Peter sang lead vocals with Lyn Paul) came second in the contest, held in Edinburgh on 25th March, 1972 and reached number 2 in the UK charts. Over the following year, the group had several Top 20 hits, a number of hit albums and toured all over the world. A gifted songwriter as well as musician, Peter wrote many of the songs featured on the group's albums, as well as the B side to several singles, such as the powerful rock number Boom Town and the tender ballad I Can Say You're Beautiful, displaying his versatility and strength as a singer and songwriter.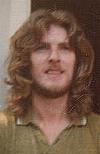 In 1973, disillusioned with fame, Peter decided to leave the band, once again going solo. His first solo single was recorded whilst still under the New Seekers management,with the New Seekers providing the backing. Released in 1973, Rusty Hands of Time, was not destined for chart success.
In the next couple of years Peter's voice could be heard on TV commercials for SugarPuffs and Ribena He recorded the theme for the children's TV animation Jungle Ted and the Lacey Buttonpoppers, a song in which Peter manages to give life to the animal characters he sings about, He also provided backing for Lyn Paul's single It Ought to Sell a Million a song developed from one of the New Seekers' coke jingles and produced to coincide with a new campaign using the jingle in the UK.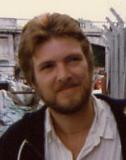 Glen Wheatley asked Peter to join the Little River Band but at this stage, Peter wanted to make his way as a solo performer. By 1976, with the backing of David Mackay, Peter had secured a recording with RCA and his first single, released on 13th August, 1976 was an incredible version of the Easybeats' Friday on My Mind. Inexplicably this failed to chart, as did his follow up single, Skin Deep. His album, also entitled Skin Deep, released in 1977, included a variety of musical styles and six songs penned by Peter, but even this failed to give him the solo success he so greatly deserved. It was around this time that Peter met the love of his life, Jane Garner, who later became his wife.
1980 saw Peter doing a short stint in David Jones' band Toast. Peter also wrote some songs for David including It's Now which went to no. 1 in Japan and launched David's highly successful solo career out there. Meanwhile, Peter released a further two singles, himself, in the UK which failed to receive airplay, Peter decided to return to Australia with Jane in 1981, where he was briefly a member of the band Standing Room Only.
Earlier, in the seventies Peter had shared homes with friend and colleague Ricky Hitchcock and his family. Peter and Ricky had worked and written songs together and when in 1981 Ricky was asked to form a band he invited Peter to join as lead singer and guitarist. Regis were to be based in Miami and so Peter and Jane moved to the USA whilst the band recorded an album that was never released and the band broke up. In 1983 Peter and Jane married in Miami and then went to live in London for a couple of years before settling in Australia, eventually to run Jeralee, in Muckleford, Victoria where they bred champion dogs, ran boarding kennels, developed a new dog food and managed a small vineyard.
During this time Peter also performed regularly on the Australian club circuit, sometimes as a soloist and sometimes with various bands. He frequently worked with close friend, John Cartwright, appearing together in groups such as Billy Pearce's Trilogy or as a duo, firstly the Phantoms, named after the group which backed many of Peter's solo hits and later as the Leo Brothers. Peter's family and friends say that he was never happier and more fulfilled than he was at this time.
Peter continued to write as well as perform his music in the late 1980's he provided music for two of Greg Lynch's films a sex documentary in 1986 and Arigato Baby in 1988.
Through the 80s and into the 90s Peter continued to work both as a solo performer and often with other musicians, including forming a duo with John Cartwright, firstly calling themselves the Phantoms and later changing their name to the Leo Brothers, he also appeared over a number of years with Trilogy, sharing a role in the group with Les Stacpool, both having other commitments.

In the mid-1990s Greg Lynch brought the Virgil Brothers back together and Peter performed both with the group and solo, reviving some of his Sixties hits at the Sixties Superstars concert in 1997 receiving tremendous acclaim and standing ovations. Shortly afterwards Peter was diagnosed with laryngeal cancer and in May 1999 he underwent surgery to remove his voicebox and several tumours. Unfortunately his health declined and for the remaining two and a half years of his life he battled against his illness with courage and dignity.
Sadly, Peter Doyle died aged 52, on 13th October, 2001 in Castlemaine, Victoria. He is buried at Muckleford Cemetery.
- Copyright © 2002-2007 Beverley Carver and Gwyneth Taylor